A Capri, a load of toy cars and some glue = art
This piece of "art" is called General Carbuncle by James R Ford, UK. He transformed a Ford Capri into the General Lee (Dukes of Hazzard) by covering it with toy cars in the appropriate colored cars.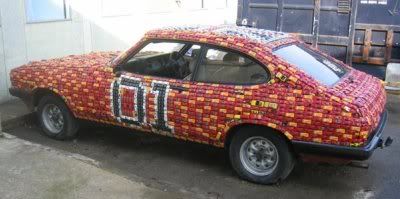 Every toy car is individually glued to the surface of the Capri and covered in a layer of clear resin.
General Carbuncle